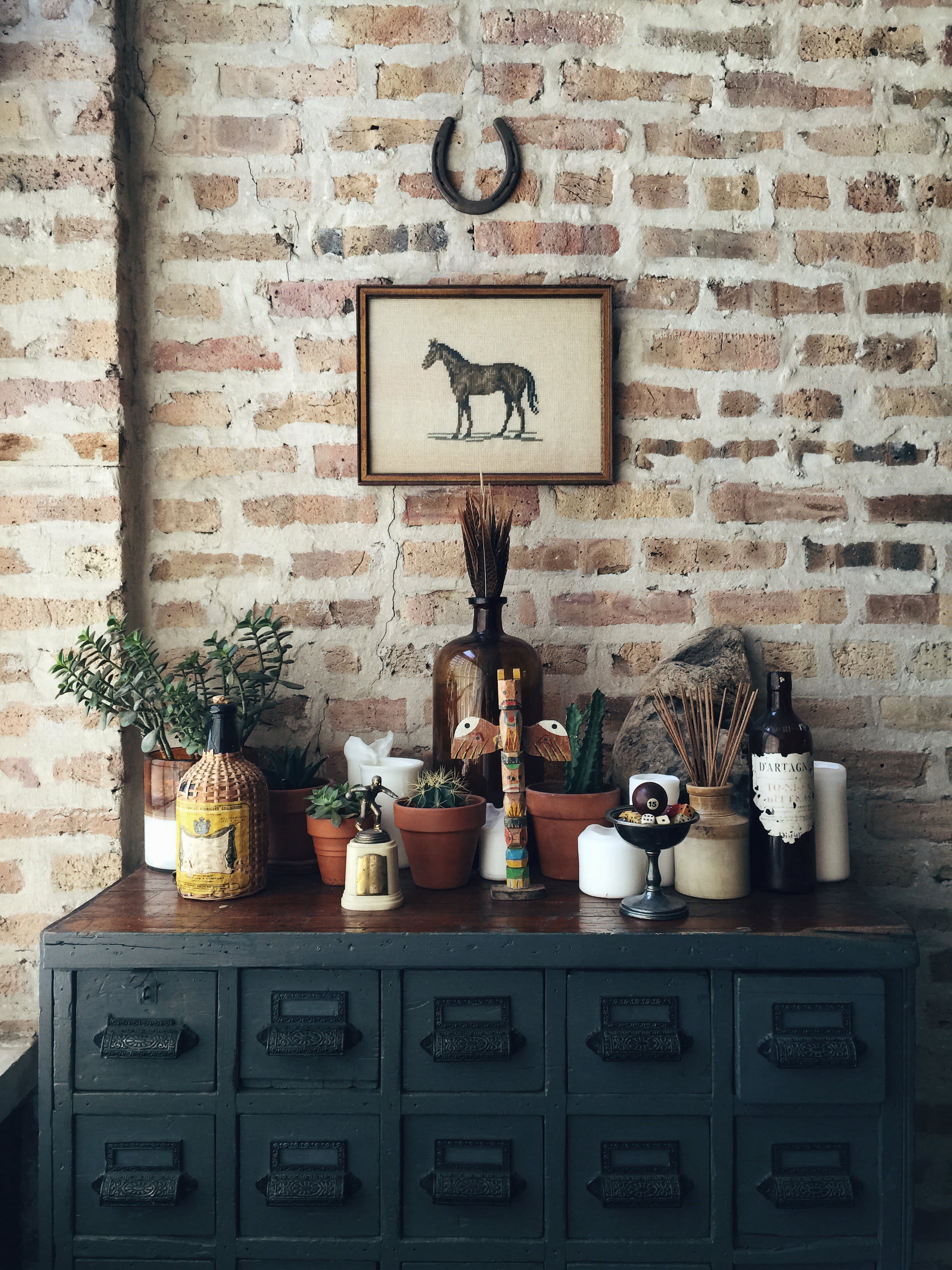 When I moved into a freshly renovated apartment last spring, I loved the new appliances and declared the remote-controlled AC life-changing—but I lamented how a coat of spackle and fresh flooring left the space feeling a little lacking in the personality department. I had a clean (almost too clean) slate to work with, and desperately needed to give the space character. Turns out, there were many simple ways to do this, including some that you can start doing stat. The home personality makeover starts right now.
Whether you were lucky enough to inherit your grandfather's hand-carved dresser, or scored big at Brimfield recently, incorporating vintage pieces is an easy way to add personality to your home. Pre-owned furnishings come with their own stories and patina, so they help ground even a brand-new home with history.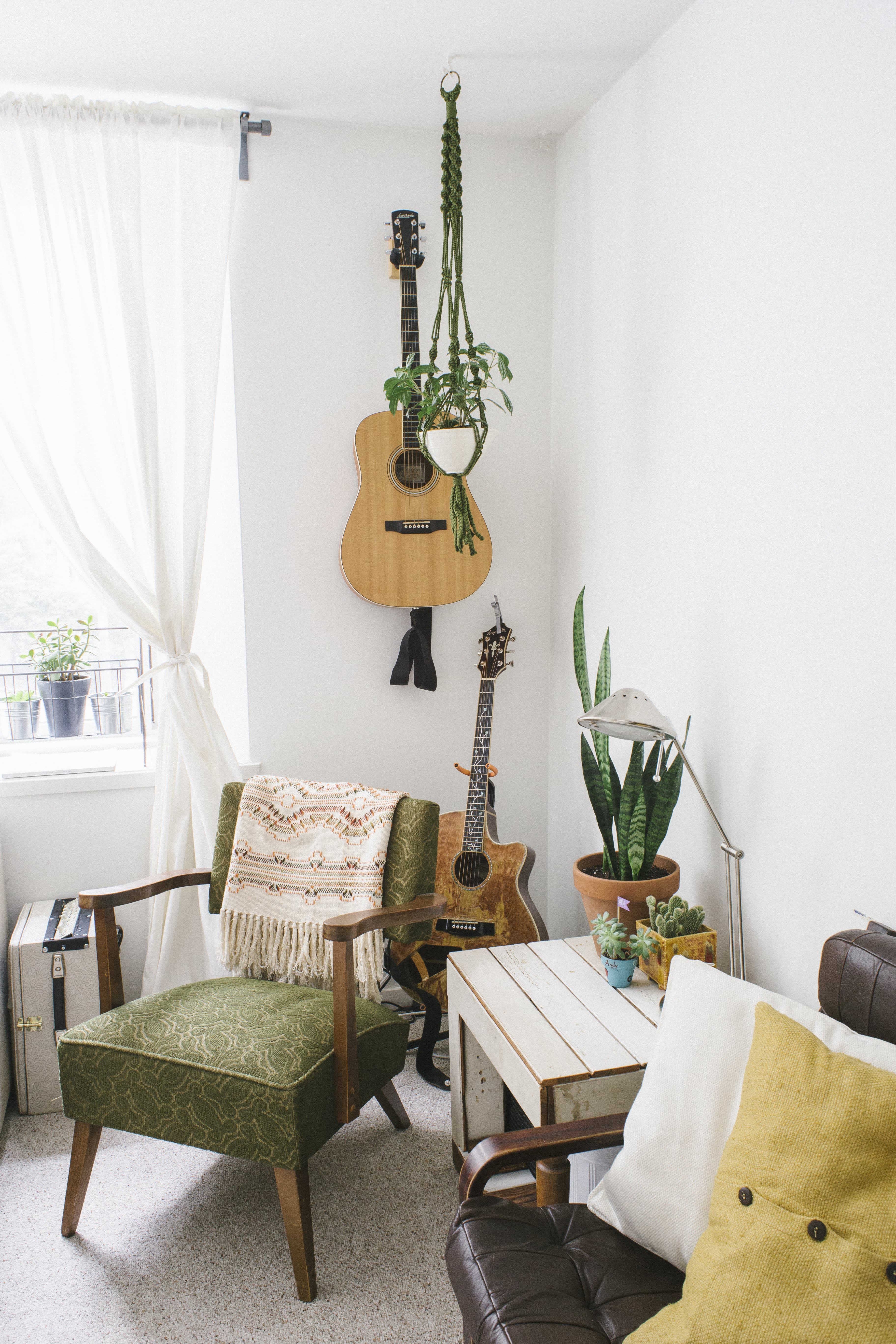 Put your hobby on display
If you're a musician, go ahead and store your instrument(s) up on the wall. When new friends stop by, it will act as an easy conversation piece, and you're more likely to actually pick up your guitar when it's right out in the open. The same goes for art supplies or a camera collection—surround yourself with what you love.
View Original Article